With a view to promoting water sports in Jaffna, Sri Lanka Navy in collaboration with the Canoe Association of Sri Lanka and Sri Lanka Life Saving, conducted a workshop on Dragon Boat racing and life-saving at sea. The two-week-long workshop held at the waterfront of Karainagar channel intended to train 8 instructors representing schools of Jaffna and the fishery community. Meanwhile, the certificate awarding of the programme was conducted under the auspices of Commander Northern Naval Area Rear Admiral Priyantha Perera and with the attendance of Secretary of Education, Cultural Affairs, Sports and Youth Affair in Northern Province, Mr. L.Ilaangovan at Fort Hammenhiel Resort, Karainagar on 14th August 2021.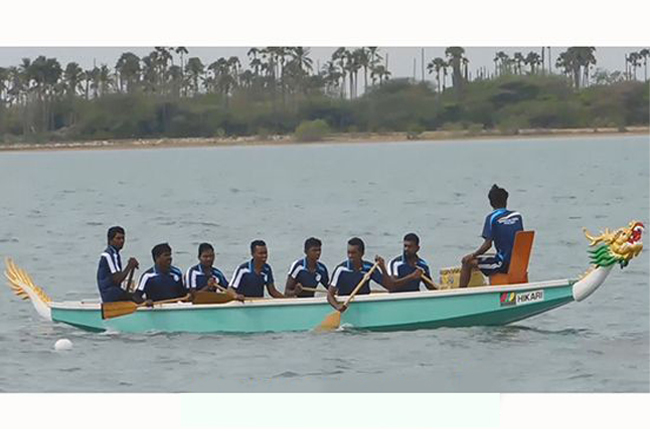 As part of the programme, two weeks of in-house training was carried out adhering to safety protocols as a bio-secure bubble, in order to prevent the spread of COVID-19, following the guidance of Commander Northern Naval Area and coordination of Commanding Officer SLNS Elara, Captain Aruna Weerasinghe. The training the trainer programme also paved the way for very enthusiastic participants to learn Dragon Boat technical skills, rules of the sport and training techniques as well as lifesaving techniques from the Navy Canoeing team and instructors of Rapid Action Boat Squadron.
With the culmination of successful training, the newly qualified instructors are expected to raise Dragon Boat teams at their respective schools and communities establishing the sports discipline enabling them to compete at national levels in due course.
More News:
The Quote:
"Success is not final; failure is not fatal: it is the courage to continue that counts." – Winston Churchill