COVID-19 Daily On Friday (June 18), the number of cases reached 2,327, with 767 additional persons in Sri Lanka testing positive for the virus.
With this latest discovery, the country's overall number of confirmed coronavirus cases has risen to 235,401.
Since the pandemic began last year, there have been 197,259 confirmed recoveries and 2,480 confirmed fatalities in Sri Lanka.
Up to 35,707 active cases are presently being treated at recognized hospitals and treatment centers, according to official data.
Update on Covid Victims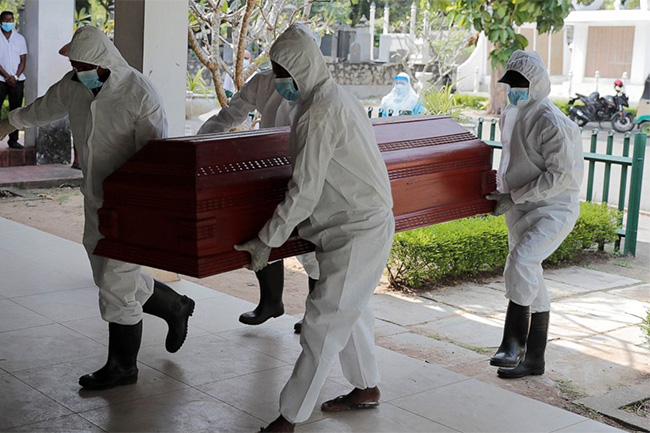 According to the Government Information Department, the Director-General of Health Services has confirmed 55 more COVID-19-related deaths.
The new event raises the total number of people who have died in Sri Lanka as a result of the viral outbreak to 2,480.
According to reports, the victims – 23 girls and 32 males – died on Thursday as a result of the viral infection (June 17).
According to the department's statistics, 13 of the victims are between the ages of 30 and 59, while the rest are 60 and older.
Covid Recoveries in Sri Lanka
Today, 1,560 more people tested positive for the new coronavirus, according to the Ministry of Health (June 18).
The New Year COVID-19 cluster is linked to all new cases.
This raises the overall number of verified COVID-19 cases in the country to 234,624.
According to statistics, 34,940 persons have been infected with the virus and are being treated at designated hospitals and treatment centers around the island.
Meanwhile, the number of people who have recovered has risen to 197,259 today, with 1,825 people who were being treated for new coronaviruses regaining their health.
More News: