Fisheries Minister Douglas Devananda has formed a committee to make recommendations on how to address the damage to the fisheries sector caused by the burning of the MV X-Press Pearl container ship while it was anchored off the coast of Colombo.
The committee is made up of representatives from the Ministry of Fisheries and its affiliated Fisheries Department, the Aquaculture Development Authority, the Ceylon Fisheries Harbor Corporation, the National Aquatic Resources Research and Development Agency (NARA), representatives from Fisheries Associations, and top scientists in Sri Lanka who are experts in the field.
The committee's first meeting was held on Monday (07) at the Ministry of Fisheries auditorium, under the patronage of State Minister of Fisheries Kanchana Wijesekera.
The State Minister has directed the committee to investigate the impact on the fisheries sector and the damage to the marine environment, and to make recommendations on short, medium, and long-term solutions.
He has also directed the committee to assess the damage caused by the ship to the country's 28 sectors of the fishing industry and to assist the government in its efforts to recover compensation from the shipping company.
Dhammika Ranatunga, Director, Technical Division, Ministry of Fisheries has been appointed as the Coordinator of this Committee. The damage caused to the fishing industry and the fishing community due to the X-Press Pearl ship can be obtained by calling the Coordinator at 071- 4572 372.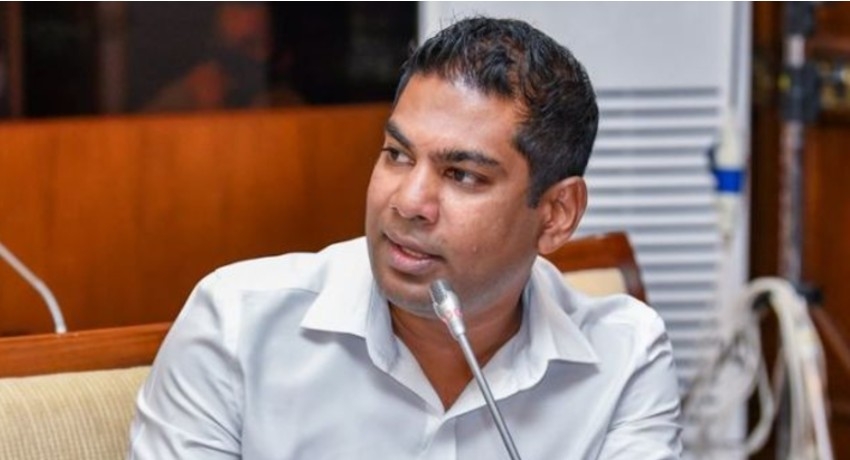 More News: Go ahead and implement the decision to use organic fertilizer despite challenges …President advice People's representatives…