20 daily train journeys cancelled due to COVID-19
Due to an increase in COVID-19 incidents, the Department of Railways has canceled 20 regular train journeys until further notice.
Six night mail trains and 14 other train journeys have been canceled, according to the Department.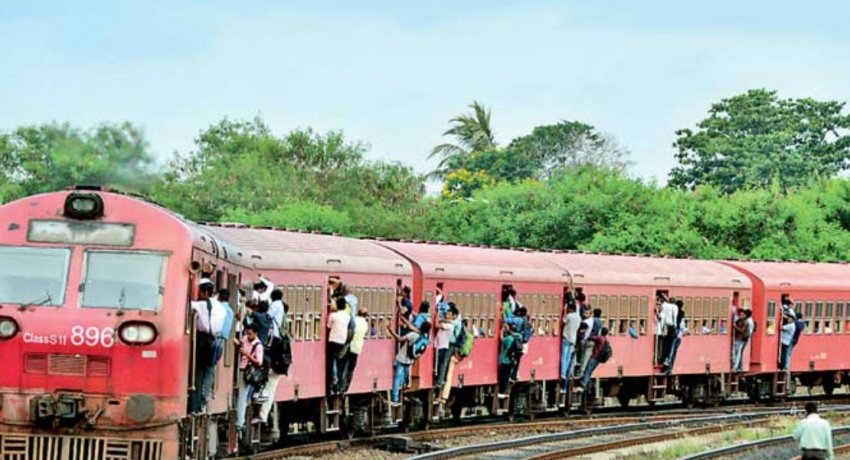 Trains between Colombo's Fort Railway Station and Badulla, Trincomalee, Kankesanthurai, Meerigama, Ambepussa, and Veyangoda have been canceled as of today.
The trains from Maradana to Panadura at 1:30 p.m. and 3 p.m. have both been canceled.
The 1.55pm train from Galle to Aluthgama, as well as the 7:50pm train from Aluthgama to Galle, have been canceled.
---
238 arrested for violating COVID regulations
Sri Lanka Police have arrested 238 people for violating the COVID regulations yesterday (05), Police Media Spokesman DIG Ajith Rohana said.
They have been arrested for failing to wear face masks and maintain social distancing, DIG Ajith Rohana said.
He said that 5486 persons have been arrested for violating the quarantine laws since October 30 and around 5400 cases have been filed against them.
---
 1,305 new cases of coronavirus
confirms in Sri Lanka
Today, another 1,305 people tested positive for coronavirus, according to the Ministry of Health (06).
The New Year Covid-19 cluster is connected to all new events.
This takes the total number of confirmed COVID-19 cases in the country to 118,834.
At the moment, 17,215 infected patients are being treated around the island in hospitals and treatment centers.
In the meantime, the cumulative number of recoveries has reached 100,885.
---
All excise licensees have been given guidelines
In accordance with the guidelines provided by the Director General of Health Services, the Commission General of the Excise Department has issued health guidelines for all excise licensees in the country, including bars, pubs, and restaurants serving liquor.
This is in accordance with Notice No. 409/2021 issued by the Director General of Government Information Department dated 01.05.2021 and the guidelines on Covid-19 control issued by the Director General of Health Services dated 01.05.2021.
The following guidelines have been issued by the Commissioner General of Excise for the licensed establishments across the island: