The Maldivian Defence Minister Hon. Mariya Didi arrived in Colombo today for trilateral maritime dialogue between India, Sri Lanka and the Maldives.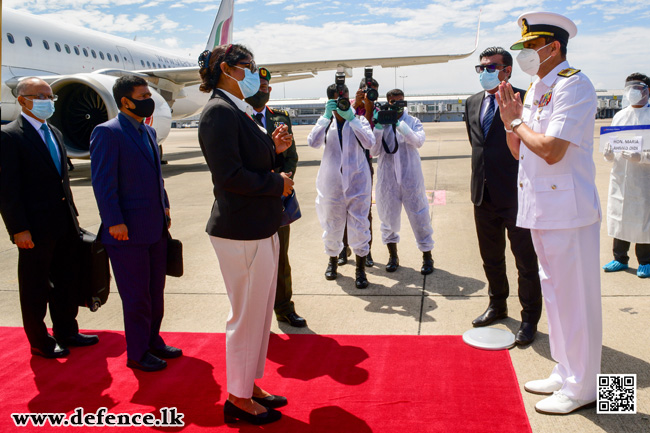 Sri Lanka will host the 4th National Security Advisor level trilateral meeting on Maritime Security Cooperation with India and the Maldives on Saturday, (Nov 28).
The Maldivian High Commissioner in Sri Lanka His Excellency Omar Abdul Razzak and Navy Commander Vice Admiral Nishantha Ulugetenne received the Maldivian Defence Minister at the Airport on her arrival today.
More News: