Since the start of the pandemic in 2020, the government has spent Rs. 262 billion on COVID-19 mitigation efforts, according to Finance Ministry officials at a progress review meeting held at Temple Trees this morning (June 30).
Secretary to the Treasury S.R. Attygalle presented the government's expenditure on containing the spread of COVID-19 during a meeting convened by Prime Minister Mahinda Rajapaksa. According to the Finance Ministry, Rs. 117 billion was spent last year, with another Rs. 53 billion spent so far this year.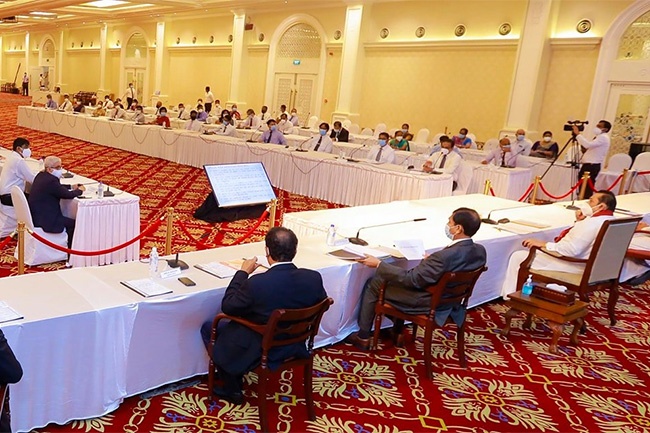 Furthermore, the government has spent Rs. 92 billion on vaccinations and other related issues.
Mr. Attygalle indicated that through lowering interest rates and offering loan reliefs, inflation was kept between 4% and 6%. Despite the fact that inflation rose to 6.1 percent or 6.2 percent in May, he added, the Finance Ministry is taking the required steps to lower rates.
The government has also approved a total of 11,000 development projects through the decentralized fund, according to the report.
Mr. Attygalle also presented the Finance Ministry's progress and vision, titled "Towards Prosperity Through Challenges," at the gathering.
More News:
The Quote:
"Success is not final; failure is not fatal: it is the courage to continue that counts." – Winston Churchill