More than 16 government hospitals and Medical Officers of Health (MOH) offices around the country have received medical equipment and personal protective gear to date under an initiative implemented by the Commercial Bank of Ceylon (ComBank) in response to the COVID-19 pandemic.
The donations made by the Bank's CSR Trust to ensure the safety of caregivers, enhance the quality of healthcare experienced by patients and help curb the spread of the virus include Personal Protection Equipment (PPE) kits, KN95 face masks, surgical masks, hand sanitizers, Slit lamps, pulse oximeters, multipara monitors and oxygen concentrators.
The beneficiary hospitals include the District Base Hospitals in Tissamaharama, Homagama, and Theldeniya, General Hospitals in Kandy and Kegalle, the Teaching Hospital in Peradeniya, National Hospital of Sri Lanka in Colombo, the Lady Ridgeway Children's Hospital in Colombo, the MOH offices in Matale and Puttalam, and the Sri Lanka College of Internal Medicine.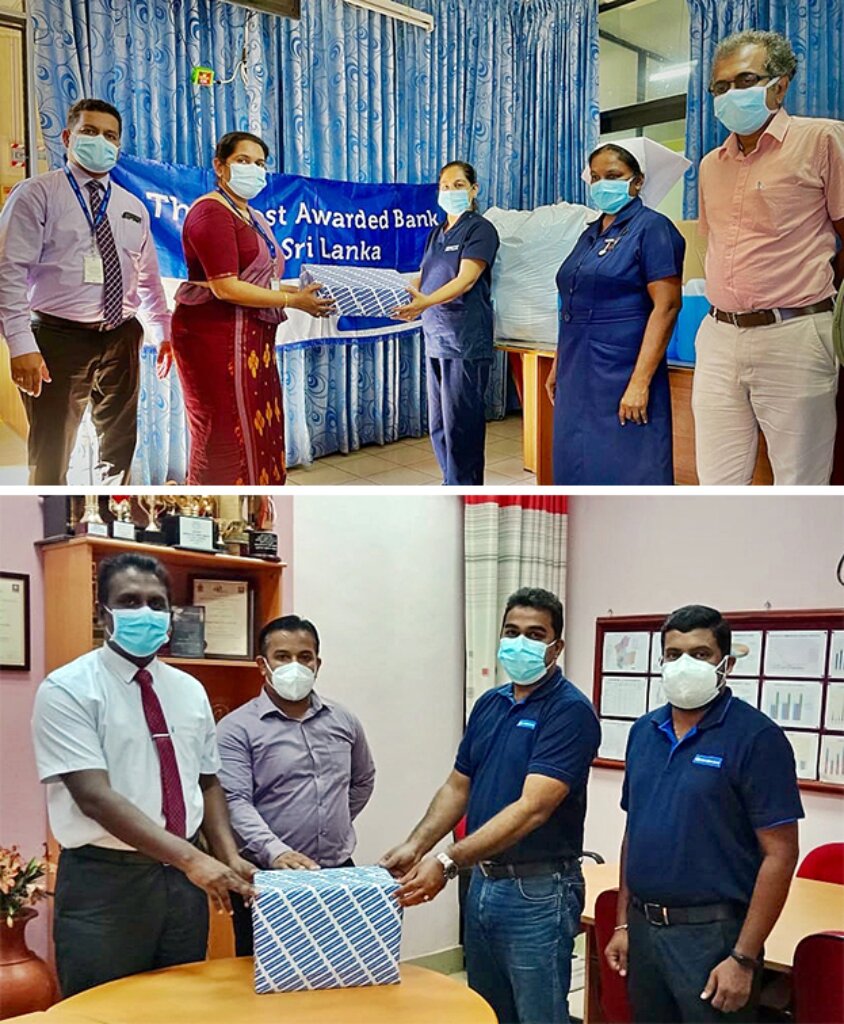 The Bank's ongoing healthcare projects under this program include the donation of office equipment to the MOH office in Karachi, Kilinochchi; a Hemodialysis Machine to the Nephrology Unit of the District General Hospital in Moneragala; an electrocardiography (ECG) machine to the Divisional Hospital in Palaly and medical equipment to the Base Hospital in Kayts.
Commenting on the Bank's latest initiative relating to the healthcare sector, Commercial Bank Managing Director Mr S. Renganathan said: "We remain steadfast in our commitment to support the country and especially the healthcare sector in these unprecedented times. We consider it a duty to play an active role in helping the people and institutions at the frontlines of the battle against COVID-19. The Bank will continue to identify and assist the neediest hospitals as part of this program."
Besides these donations to enhance medical services offered in the country during the pandemic, Commercial Bank donated Rs 10 million to the National COVID-19 Healthcare and Social Security Fund set up by the government of Sri Lanka last year.
A committed supporter of the healthcare sector of the country, the Bank donated critical care equipment to six hospitals in 2019 alone and has to date played a key role in providing infrastructure and critical care equipment to over 50 state-owned children's and maternity hospitals.
More News: