Colombo: All-rounder Thisara Perera has decided to retire from international cricket with immediate effect, according to Sri Lanka Cricket.
Perera announced his retirement in a letter to Sri Lanka Cricket, stating that he believes the time has come for him to step aside and allow younger and more talented players to take over the reins.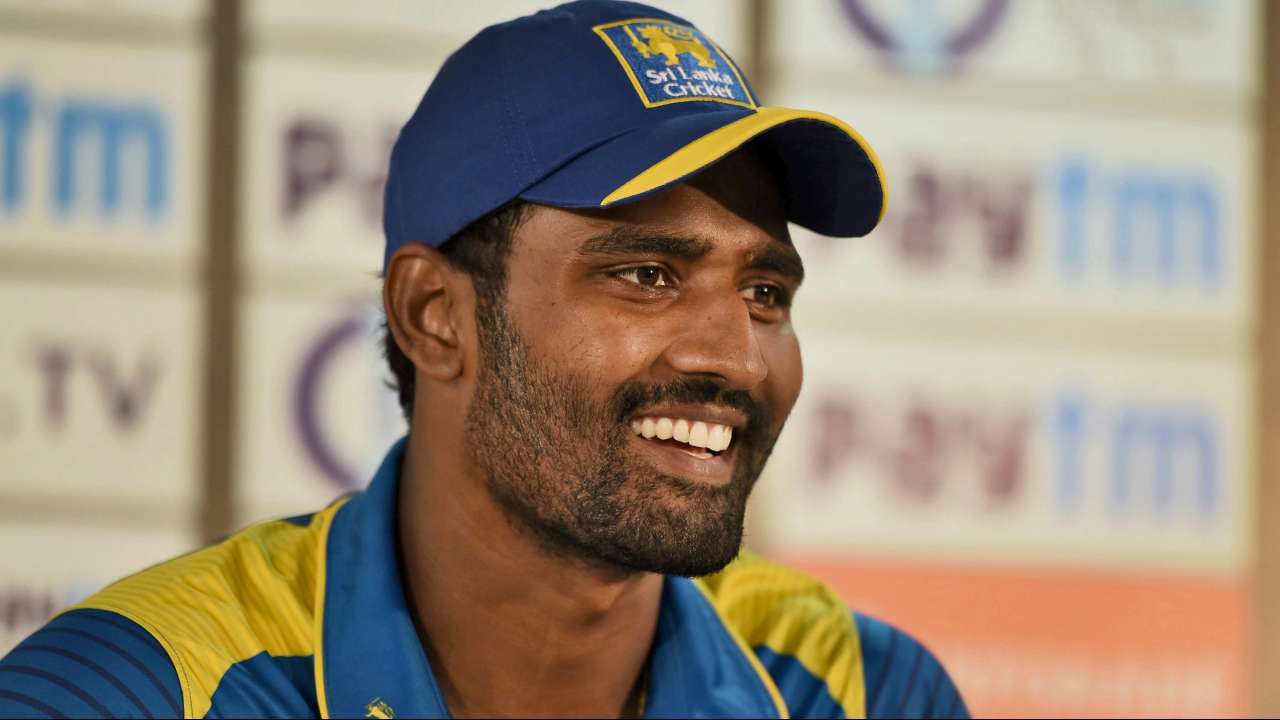 The former Sri Lanka ODI and T20i Captain also said that this is also the right time for him to follow on his personal goals and family life.
Perera thanked the Team Captains he has served under during his International career, teammates, both past and present, the Executive Committees of Sri Lanka Cricket, Management, and the Staff of Sri Lanka Cricket, for the support they extended to him during his career.
"I take pride in the fact that I was able to represent Sri Lanka in seven cricket world cups and be a contributing member of the 2014 T20 World Cup win against India in Bangladesh. Easily the highlight of My Life,'' Perera mentioned in his letter.
Sri Lanka Cricket wished the former captain the very best in his future commitments and dearly value the immeasurable services rendered by him to the game.
"Thisara was a brilliant all-rounder, who has contributed immensely as a player to Sri Lanka Cricket and played a part in some of the glorious cricketing moments of the country,' said Ashley De Silva, CEO of Sri Lanka Cricket, whilst paying tribute to the former Captain.
About Thisara Perera
A bustling right-arm seamer and sporadically effective left-handed hitter, Thisara Perera has been been in Sri Lanka's short-format sides since 2010. Bowling is ostensibly Perera's major skill but, often deployed in the lower-middle order, he is also capable of delivering furious finishes to an innings. Perera is particularly severe on spin, which has led to his being used as a pinch-hitter through the middle overs, but he has at times also been weak to quality pace bowling.
He is the kind of player for whom form in one discipline usually bleeds into the other. Dropped for the limited-overs series against South Africa in July 2014, but roared back in the following ODI series against Pakistan, getting his bowling and his hitting in order. He struck 78 runs at a rate of 169.56 and claimed a series-high nine wickets at an average of 10.66.
Perera has also done well with bat and ball on previous tours to Australia, and has often been at his best against India, memorably slamming the straight six that completed Sri Lanka's World T20 triumph in 2014. His more recent years have been beset by inconsistency but Perera continues to command a place in the side. He has hat-tricks in both ODIs and T20s.
Perera began his schooling at St Anthony's, Wattala, before accepting a scholarship to join St Joseph's College. It turned out to be a productive move as he teamed up with Angelo Mathews and produced many noteworthy performances in the thriving schools cricket scene. Perera played a key role in helping his school break the hoodoo in the Battle of the Saints (against St Peters College) that lasted more than 35 years. He received his maiden national call-up during Sri Lanka's tour of India in 2009 as an emergency replacement for Mathews.
That quickly led to an IPL contract, as he was bought by Chennai Super Kings for $50,000, and he has been one of the few Sri Lanka players to consistently find employment in the competition. (Andrew Fidel Fernando)
The Teams That He Played So Far:
CAREER AVERAGES
Bowling
| Format | Mat | Inns | Balls | Runs | Wkts | BBI | BBM | Ave | Econ | SR | 4w | 5w | 10w |
| --- | --- | --- | --- | --- | --- | --- | --- | --- | --- | --- | --- | --- | --- |
| Test | 6 | 8 | 954 | 653 | 11 | 4/63 | 4/151 | 59.36 | 4.10 | 86.70 | 1 | 0 | 0 |
| ODI | 166 | 157 | 5900 | 5740 | 175 | 6/44 | 6/44 | 32.79 | 5.83 | 33.70 | 5 | 4 | 0 |
| T20I | 84 | 67 | 1102 | 1717 | 51 | 3/24 | 3/24 | 33.66 | 9.34 | 21.60 | 0 | 0 | 0 |
| FC | 33 | 52 | 3590 | 2299 | 56 | 5/69 | 6/139 | 41.05 | 3.84 | 64.10 | 2 | 1 | 0 |
| List A | 253 | 233 | 8893 | 8614 | 282 | 6/44 | 6/44 | 30.54 | 5.81 | 31.50 | 11 | 7 | 0 |
| T20 | 290 | 260 | 4476 | 6433 | 243 | 5/26 | 5/26 | 26.47 | 8.62 | 18.40 | 1 | 2 | 0 |
Batting & Fielding
| Format | Mat | Inns | NO | Runs | HS | Ave | BF | SR | 100s | 50s | 4s | 6s | Ct | St |
| --- | --- | --- | --- | --- | --- | --- | --- | --- | --- | --- | --- | --- | --- | --- |
| Test | 6 | 10 | 0 | 203 | 75 | 20.30 | 278 | 73.02 | 0 | 1 | 21 | 4 | 1 | 0 |
| ODI | 166 | 133 | 16 | 2338 | 140 | 19.98 | 2086 | 112.08 | 1 | 10 | 176 | 84 | 62 | 0 |
| T20I | 84 | 74 | 22 | 1204 | 61 | 23.15 | 794 | 151.63 | 0 | 3 | 88 | 64 | 30 | 0 |
| FC | 33 | 52 | 6 | 1409 | 113* | 30.63 | 1633 | 86.28 | 1 | 8 | 133 | 54 | 24 | 0 |
| List A | 253 | 203 | 32 | 3986 | 140 | 23.30 | 3552 | 112.21 | 2 | 18 | 300 | 159 | 90 | 0 |
| T20 | 290 | 244 | 68 | 3699 | 97* | 21.01 | 2466 | 150.00 | 0 | 9 | 260 | 209 | 119 | 0 |
Source: ESPN CRICINFO
More News: