Prime Minister Mahinda Rajapaksa yesterday stated that in future he will provide necessary constitutional protection to ensure that any public officials who has served the people in good faith will not be punished.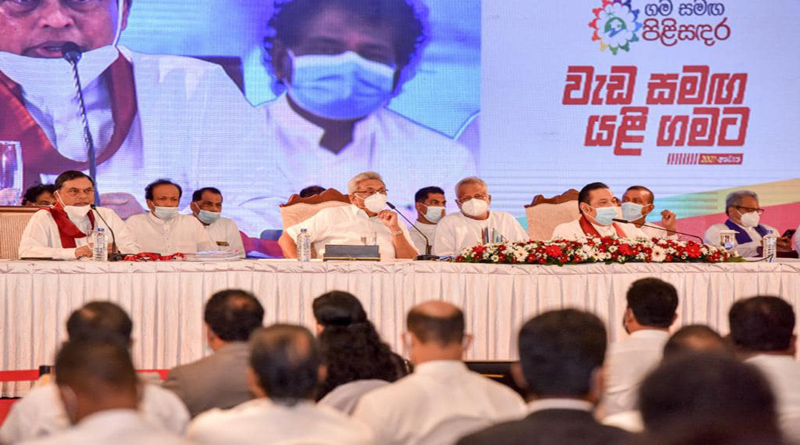 The Prime Minister was speaking at an awareness programme for public officers about the national programme Gama Samaga Pilisandara -Weda Samaga Yali Gamata at Temple Trees yesterday.
The Prime Minister said that some public servants today were reluctant to go out of their way to help and serve the public due to the unpleasant experience they had during the previous Yahapalana regime.
"The greatest betrayal of the Yahapalana Government to this country was the imprisonment of government officials for serving the people" he said.
"I remember the former Army Commander was brought to the FCID and questioned for distributing flood aid during a national disaster. You are aware that the former Secretary to the President and the Director General of the Telecommunications Regulatory Commission were imprisoned for distributing Sil clothes. We understand this situation and we are working on a solution" he added.
The Prime Minister said he will work towards providing constitutional protection to ensure that no officer who acts in good faith when serving the public will be punished.
More News: