The Bangladesh Defence Attaché of the High Commission of Bangladesh in Sri Lanka, Commodore Md Shafiul Bari met the Defence Secretary Gen. (Retd) Kamal Gunaratne at the Ministry yesterday (Jan 05).
The Defence Secretary and the Commodore Shafiul had a cordial discussion on matters of bilateral importance and mutual relevance during the session.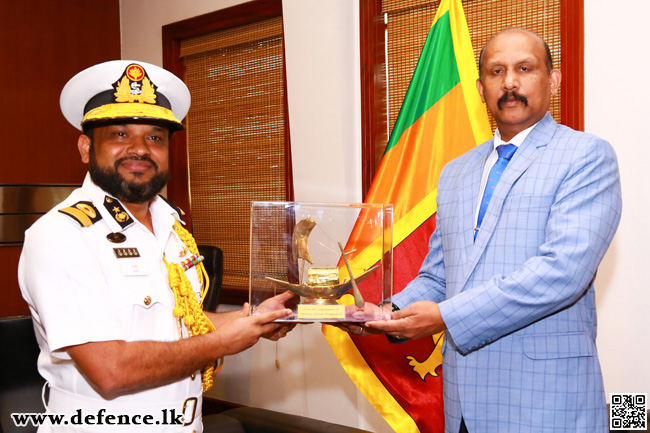 Signifying the occasion, the Defence Secretary and the Bangladesh Defence Attaché exchanged mementoes.
More News: