Prison Reforms and Prisoners' Rehabilitation State Minister Dr. Sudarshini Fernandopulle met the Defence Secretary at the Defence Ministry recently.
Prisons reforms including the easing of congestion in prisons, addition of new infrastructure facilities with the support of the Tri-Forces and Civil Security Department at Wariyapola, Kalutara, Pallansena and Mahara Prisons were discussed during the meeting.
Enrolment of new prison officers and development of 'Nawa Diganthaya' and Weerawila drug rehab centres were also among the areas concerned at the meeting.
State Minister Fernandopulle commended the supportive measures extended by Maj. Gen. Gunaratne after being appointed as the Defence Secretary.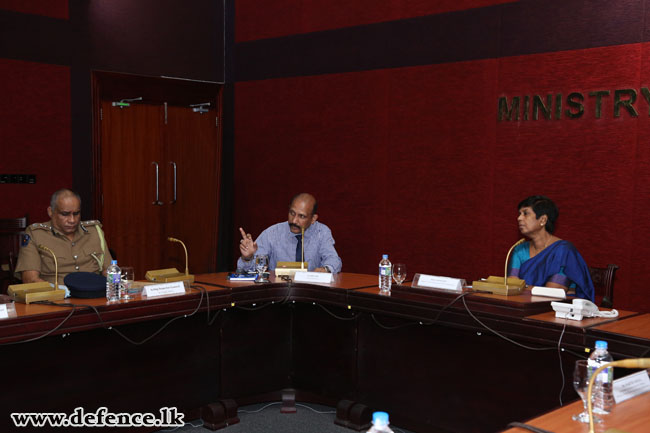 More News: Indian High Commissioner Meets Prime Minister Rajapaksa, Discusses Ongoing Projects