Local News: Sri Lanka Police says candidates for the 2020 G.C.E. Advanced Level exam and the Grade 05 Scholarship exam can use their admission cards as passes in the areas where the curfew has been placed.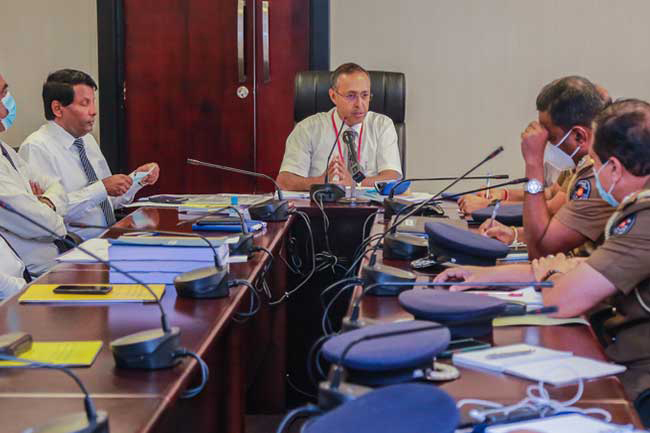 It is expected that candidates living in curfew-imposed areas will be directed to the examination centers nearest to their place of residence and that transport services will be arranged to reach the examination centers without interruption.
The government has decided to proceed with the Grade 05 Scholarship Examination, scheduled for 10 October, and the A / L Examination, scheduled for 12 October to 6 November.
For the 2020 G.C.E. Advanced Level and Grade 05 Scholarship exam candidates who are currently undergoing the quarantine process, the Education Ministry has decided to set up separate examination centers.
The decision was taken at this morning's ministry meeting (09) to organize examination centers in the midst of a novel outbreak of coronavirus and to seek assistance in this respect from the Sri Lankan police and the transport sector.
Commissioner General of Examinations B. Sanath Pujitha noted that, in preparing the seating arrangements of the candidates, social distancing practices would be adhered to at every examination center.
During the review process, all appropriate arrangements were made to ensure full compliance with other health regulations, the Examinations Commissioner General added.
In the meantime, the Ministry has also decided to obtain data from the 2020 G.C.E. Advanced Level and Grade 05 Scholarship exams as a precautionary measure to prevent Covid-19 from spreading.
Accordingly, the candidates have been instructed to submit their details including the health status through the form provided in the official website of the Education Ministry – https://info.moe.gov.lk